Main content starts here, tab to start navigating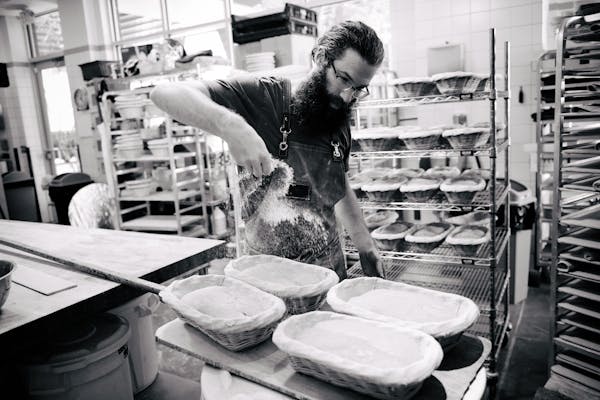 Jonathan
Co-Owner & Head Baker
Jonathan Bethony is the Head Baker and co-owner of SEYLOU. His professional training began at Michel Suas's San Francisco Baking Institute, where he was introduced to classical bread and pastry. Bakers and friends in the Bay Area such as Dave Miller, Josey Baker, Eduardo Morell, Chad Robertson, Craig Ponsford and Mike Zakowski inspired his use of whole grains and helped to define his style.
Since then, he has been on a journey of experimental research. At Washington State University's Bread Lab, he worked with Dr. Stephen Jones to bring together the science of traditional plant breeding with the technique and artistry from his training in baking and previous career as a musician.
He has also collaborated with farm to table chefs such as Dan Barber (Blue Hill) and Marc Vetri (Vetri) in efforts to innovate fresh ideas with local grains. Inevitably, it is now time for an experimental bakery of his own!